Ecoglo Exit Sign - Pictogram & Right Arrow
$75.90 (inc GST)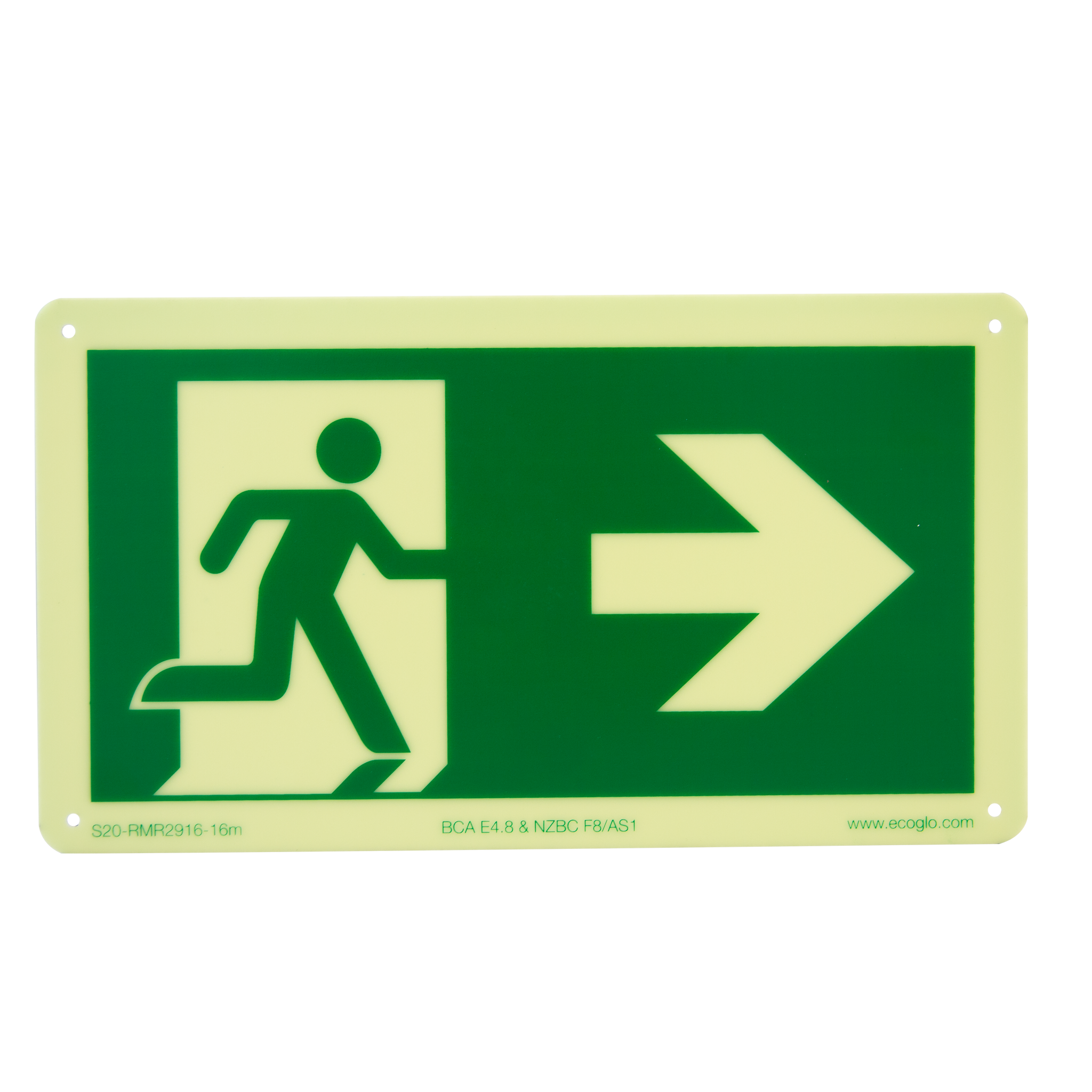 Photoluminescent sign compliant with NZBC F8/AS1 Third edition (current). Unit must be mounted on the door above the handle height or on the wall above the door, no higher than 600mm above the frame. The sign must be visible at all times and not obstructed.
Comes with fixing screws included. Can be mounted on the wall or ceiling on a bracket (see separate product). Maximum viewing distance is 16 metres.
IMPORTANT: To comply as an illuminated sign under Building Code requirements, the sign must have 100 lux of light across the face of the sign at all times the building is occupied OR be exposed to external light at all times.
Exit directly right from here